Painless Dentistry
We Cater to Cowards
Fear can be a huge deterrent, especially for patients who struggle to visit the dentist. But at Dream Dentistry & Sleep Care, it does not have to be. We make exerted efforts to provide you with comfortable, understanding — and yes, painless — care. Our dentists and team are committed to walking with you every step of your dental journey.
We Can Help You
Meet the Doctors
Your Dentists in Quakertown, Pennsylvania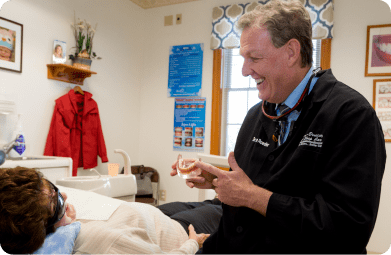 Dr. Gordon Roeder
Dr. Gordon Roeder worked his way through the Lehigh Valley School System and went on to attend the notable liberal arts school Juniata College. He went to Temple University for dental school and did a general practice residency program at Sacred Heart Hospital. And then, so he could cater to patients suffering from dental anxiety, he completed the University of Pittsburgh School of Dental Medicine anesthesiology training program. In the last 30 years, he has completed more than 4,000 hours of advanced dentistry training.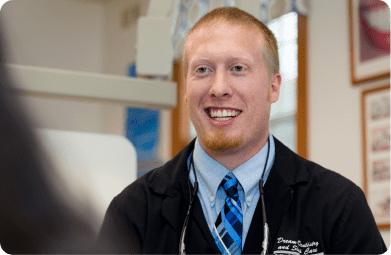 Dr. Zachary Kulp
When Dr. Zachary Kulp was 3 years old, he went to the dentist with his grandparents. The dentist let him watch, and Dr. Kulp was so fascinated by the process that he decided he wanted to become a dentist! He loves rebuilding teeth because it is like making art in the mouth that one can display with every smile.
We Love Our Patients,
And They Love Us!